Rebecca Conaghan (Renfrewshire & Inverclyde)
Rebecca Conaghan BDS MJDF RCS (Eng)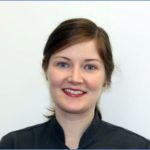 I graduated in 2008 from Dundee Dental School.
I then completed VT training in Paisley and in 2009 I joined the team at Weir and McClafferty Dental Care in Gourock as an associate.
Since then I have regularly attended Inverclyde Local Dental Forum meetings.  During this time I have greatly valued the role of the Local Dental Committee in representing local dentists and their issues, as well as providing a conduit between the Scottish Dental Practice Committee, the Oral Health Directorate and general dental practitioners. I would like to put this experience into action and offer similar support for others dentists, as well as learn first-hand how to better represent the profession and support Local Dental Committee members.
The hard work of the current Greater Glasgow and Clyde Local Dental Committee (GG&C LDC) has helped immensely to guide us all in the recent months through an ever changing and worrying time in the profession.
I am keen to join the GG&C LDC to work towards continuing to disseminate information from the Scottish Dental Practice Committee and other governing bodies to general dental practitioners in an accessible and relatable manner, whilst gaining further knowledge and information on how to navigate these challenging times in dentistry.
I would hope to engage with other dentists and offer viewpoints from a dental associate's perspective on current issues and the best way forward to address concerns and issues of fellow general dental practitioners.  Most notably I am keen to look at ways to overcome the challenges presented during the pandemic, whilst also looking to the future of the profession, particularly the practical implementation of the new Oral Health Improvement Plan in general dental practice.