Sobiah Sattar (Glasgow South)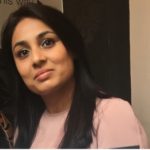 My name is Sobiah Sattar and I qualified as a dentist in 2006 from the University of Glasgow and started my career within the Nhs working as an associate and then gradually becoming the co-owner of two dental practices in Glasgow.I am currently a vocational trainer and have previously mentored several oversees students in obtaining their performer list number. My passion and belief in continued self-improvement has inspierd me to undertake extensive postgraduate education despite being qualified for several years. I am currently pursuing a Masters in Healthcare Law and Ethics (LLM) from the University Of Dundee.
In addition, I am also a  Fitness to Practise Panel member for the General Dental Council and I firmly believe that I possess an extensive portfolio of skills, expertise, and knowledge both within dentistry as a trade as well as the broader commercial aspects of any business.  The transition from a Vt trainee to a vocational trainer has made me resilient, patient, and confident but most importantly allowed me to deal with unpredictable, challenging, and sensitive situations calmly and professionally. These attributes will be hugely beneficial when supporting dentists in my constituency.
As we know the dental profession is currently facing a very challenging period not only with Covid but with Brexit and issues such as Mental Health/Burnout coming to the fore and I would like the opportunity to use my broad experience, ambition and fresh approach in dentistry to represent our fellow colleagues and our profession to bring a better and positive future in the way we deliver dental care to our patients.